AZ Armaturen GmbH is an innovative, family-run manufacturer of special industrial valves for highest demands. Worldwide, the company supplies in particular the chemical and petrochemical industries, the semiconductor industry, fertilizer manufacturers, geothermal and seawater desalination plants. With its own sales offices, production plants and foundries, the company employs around 600 people globally in Germany, Brazil, South Africa, China, the USA and Russia.
Start a successful and secure future with us.
For AZ Valves North America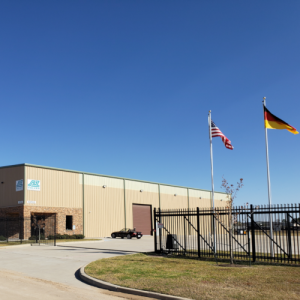 For the subsidiary AZ Benelux
What distinguishes us
Varied, interesting fields of activity
Secure workplace due to global, industry-independent customer base
Cooperative, pleasant working atmosphere with flat hierarchies
Flexitime (administration) / one-shift operation (production)
Canteen for lunch
Ergonomically equipped workstations (administration)
Attractive earning opportunities / social benefits
Free company parking spaces
Company doctor
Requirements for our employees
Conscientious, reliable, goal-oriented way of working, great sense of responsibility
Ability to work in a team, flexibility, self-motivation and pleasure in working independently
You are able to work under pressure and maintain an overview even with a high workload
More information about the application
Application hints
If you have found a suitable position in our job offers, your application folder should contain the following documents:
Cover letter including your salary expectations and current notice period
Tabular and chronological curriculum vitae
Photograph
Work or interim references
Certificates of professional qualification
If you would like to send us your documents by email, please use PDF files only. Other file formats will not be accepted.
Please understand that we do not send confirmations of receipt or rejections of unsolicited applications. If we should be allowed to store your personal data for a longer period of time for possible future employment, please give us your express written consent to do so in your application letter.

Data protection for applications and the application procedures
The data controller shall collect and process the personal data of applicants for the purpose of the processing of the application procedure. The processing may also be carried out electronically. This is the case, in particular, if an applicant submits corresponding application documents by e-mail or by means of a web form on the website to the controller. If the data controller concludes an employment contract with an applicant, the submitted data will be stored for the purpose of processing the employment relationship in compliance with legal requirements. If no employment contract is concluded with the applicant by the controller, the application documents shall be automatically erased two months after notification of the refusal decision, provided that no other legitimate interests of the controller are opposed to the erasure. Other legitimate interest in this relation is, e.g. a burden of proof in a procedure under the General Equal Treatment Act (AGG).